A tiring work week? Need some fresh air? A need to get together with family or friends without driving thousands of miles?
La Maison Saint Nicolas offers you a gîte at 1 hour from Paris that will satisfy your desires and expectations.
La Maison Saint Nicolas is a character gîte in the heart of a small Norman village on the edge of the forest. It will allow you to get together with family or friends to share a moment of conviviality, fun and serenity.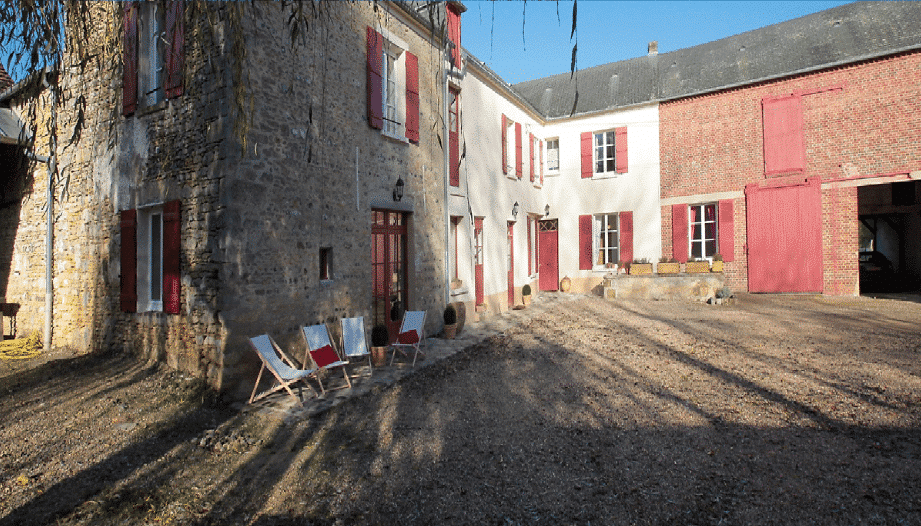 Rejuvenate in the fresh air
For a weekend (a mid-week or a week), the Maison Saint Nicolas welcomes you to recharge your batteries in the midst of nature and share a moment of relaxation.
Strolling through a village, walking next to fields, living in the countryside for a while… It only takes a few days to get a change of scenery, and find calm and serenity. All of this is close to major cities such as Paris or Rouen.
The House of Saint Nicholas, glarge and comfortable house, thinks with everything : convivial common spaces, a possibility of 23 to 30 beds thanks to its adjoining lodging "La Maison Gisèle", a kitchen in free management (the breakfast in supplement if you wish it) as well as a large outside space.
Have fun with activities


You wish to share a time of exchange around an activity? Many of them are located close to the house, it is possible to find something for all tastes and ages:
Looking for freshness? A beautiful river welcomes you for a 2 hours trip in
canoe-kayak
20 minutes from Maison Saint Nicolas (open from April to mid-October). Choose between a sunny family course or a more sportive one in the forest according to your taste!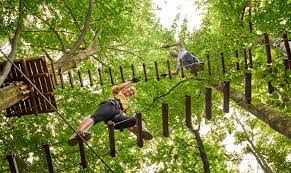 Ideas for outings just a few steps from the gîte!
If you are not afraid of heights, choose the accrobranche
AccroCamp
30 minutes from the Maison Saint Nicolas. With its courses located between 7 and 15 meters, it will satisfy young and old. Moreover, the place proposes multiple events such as "nocturnes", "bachelor parties" or "vacation courses".
Normandy is full of historical and cultural places. You can be tempted by the castle of
La Roche Guyon
and its hidden staircase, its keep or stables inspired by Versailles and Chantilly. You can discover during your weekend, the castle of Bizy and sublime gardens with "the visit of the fountains", the French garden named "the walk of Venus" as well as an English park.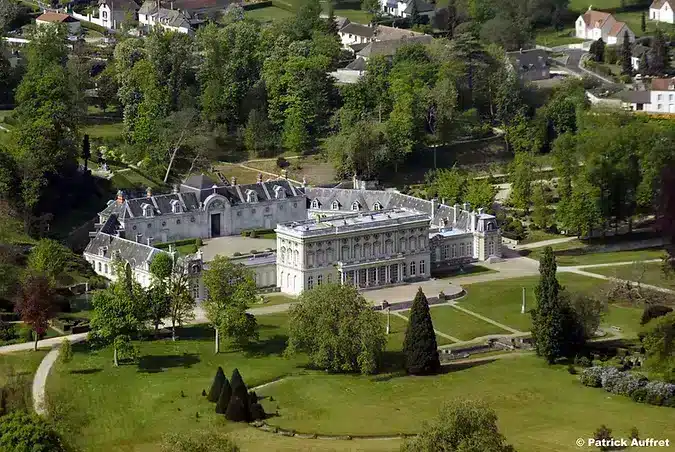 If you wish, the time of a stroll, to bring you closer to nature in company of horses, choose
The Stables of Vernon
located 15 minutes from the Maison Saint Nicolas.
With all these ideas
With all these varied and inspiring ideas for outings, what are you waiting for to book your stay in our large European gite?