discover our
Group lodging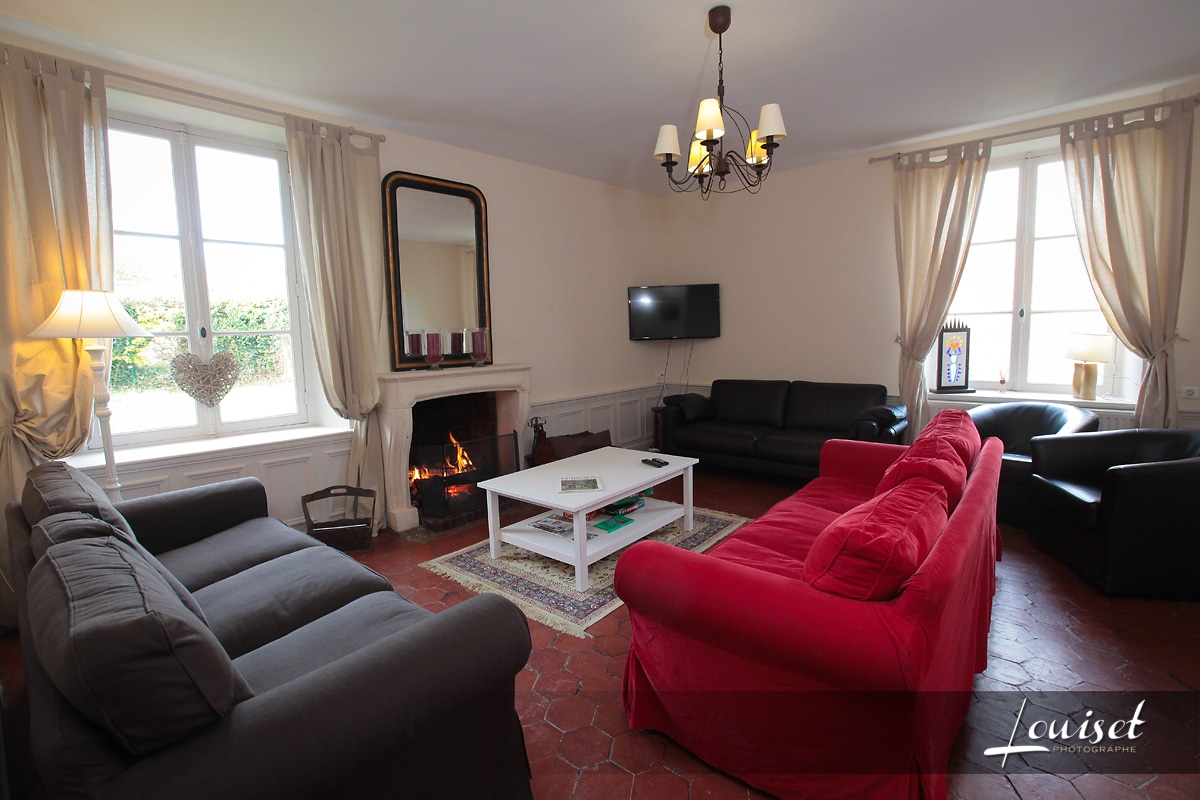 But what is a group lodging?
It seems simple like that! In fact, a group gite is simply a large capacity furnished accommodation reserved for hikers or groups of friends and families who wish to stay for a midweek or a weekend or for vacations.
The Maison Saint Nicolas is also the answer to people who wish to have a place to stay for a seminar, a green class, a discovery class… or even a sports course! We have already welcomed children's homes, music schools and day care centers, for example!
One place, 2 gîtes
We have two adjoining gîtes that you can rent at the same time to increase the sleeping capacity!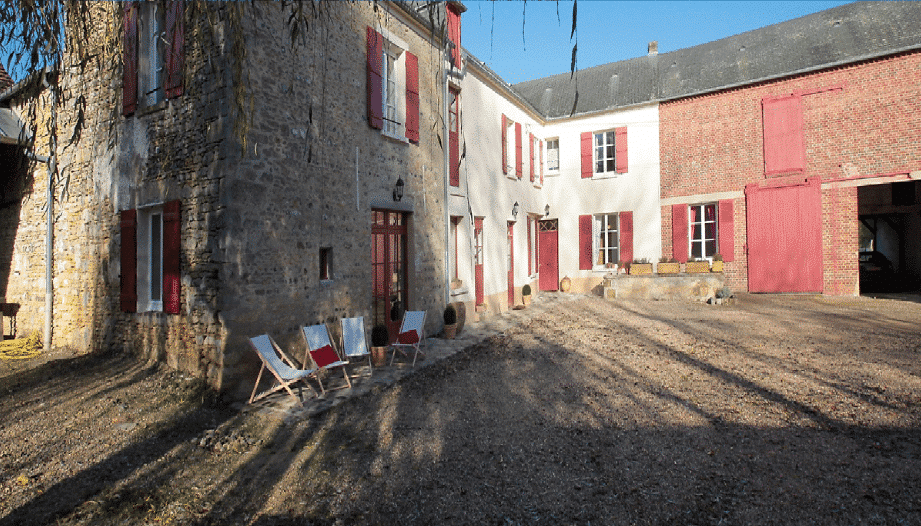 Saint-Nicolas House
23 people
Appreciated for its large capacity of reception, its comfort and its various living spaces, you will love to stay in our old farm!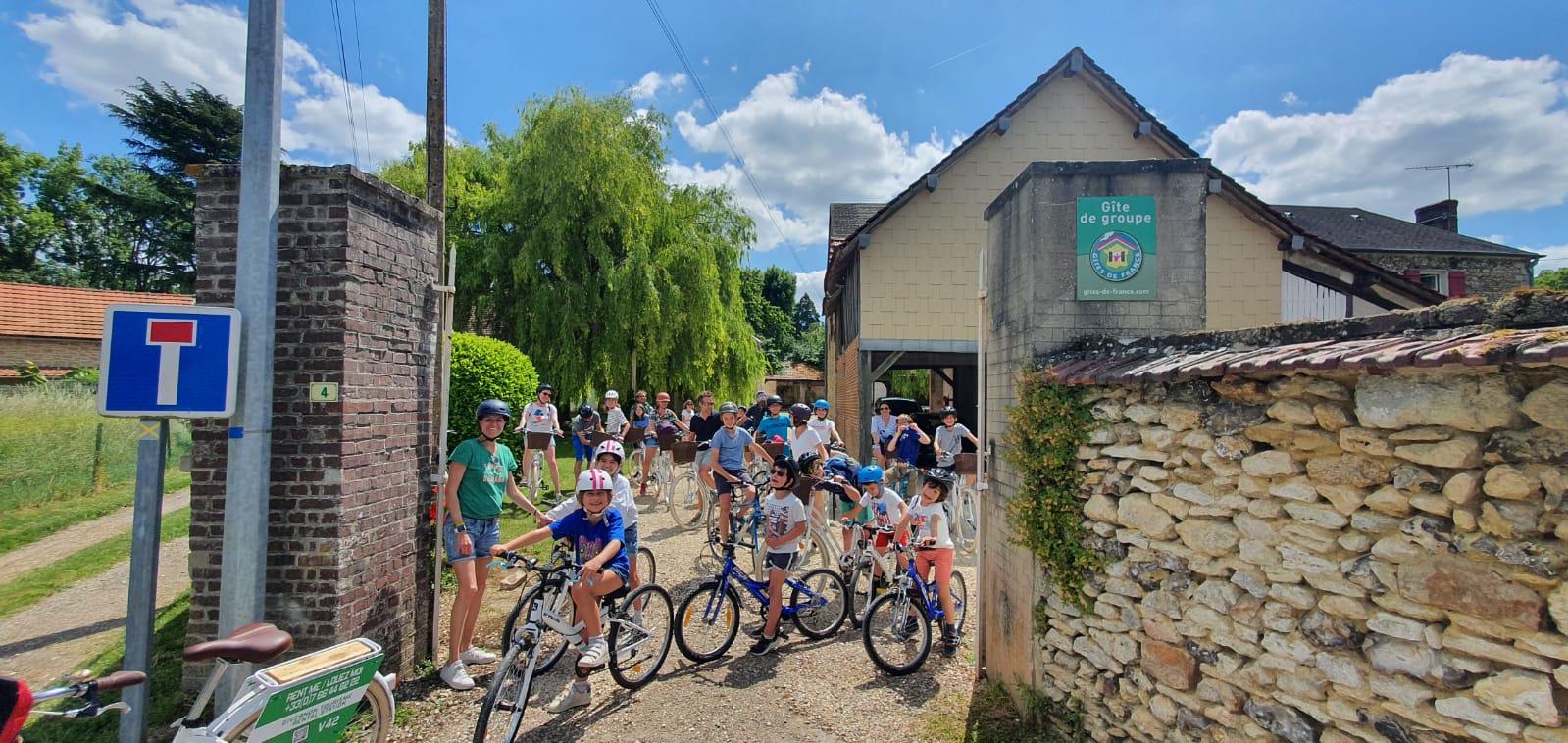 A large enclosed space
Just relax!
Enjoy the Normandy sun in our vast property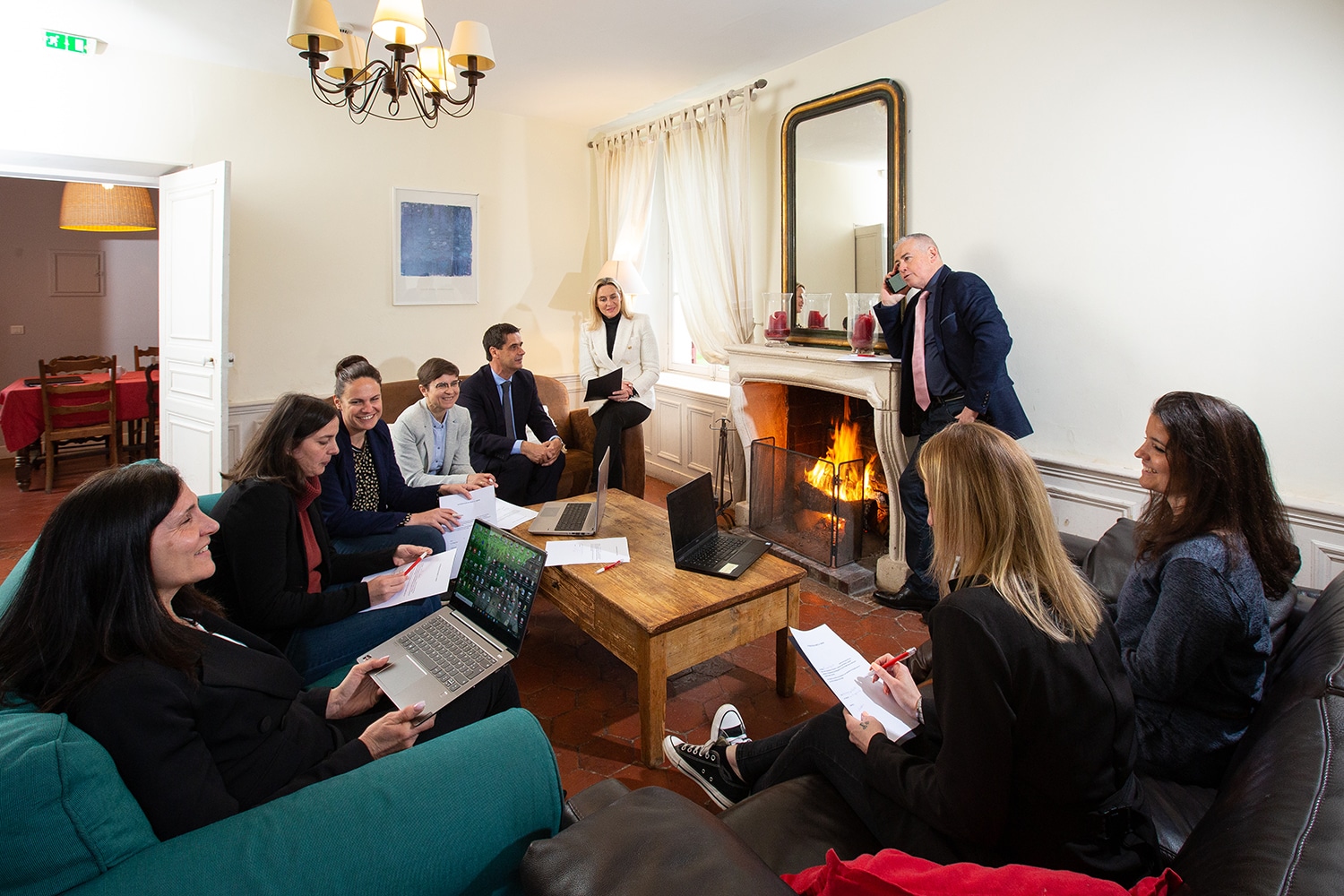 Cocooning places
Unforgettable moments
Enjoy friendly living spaces for the whole group or in small groups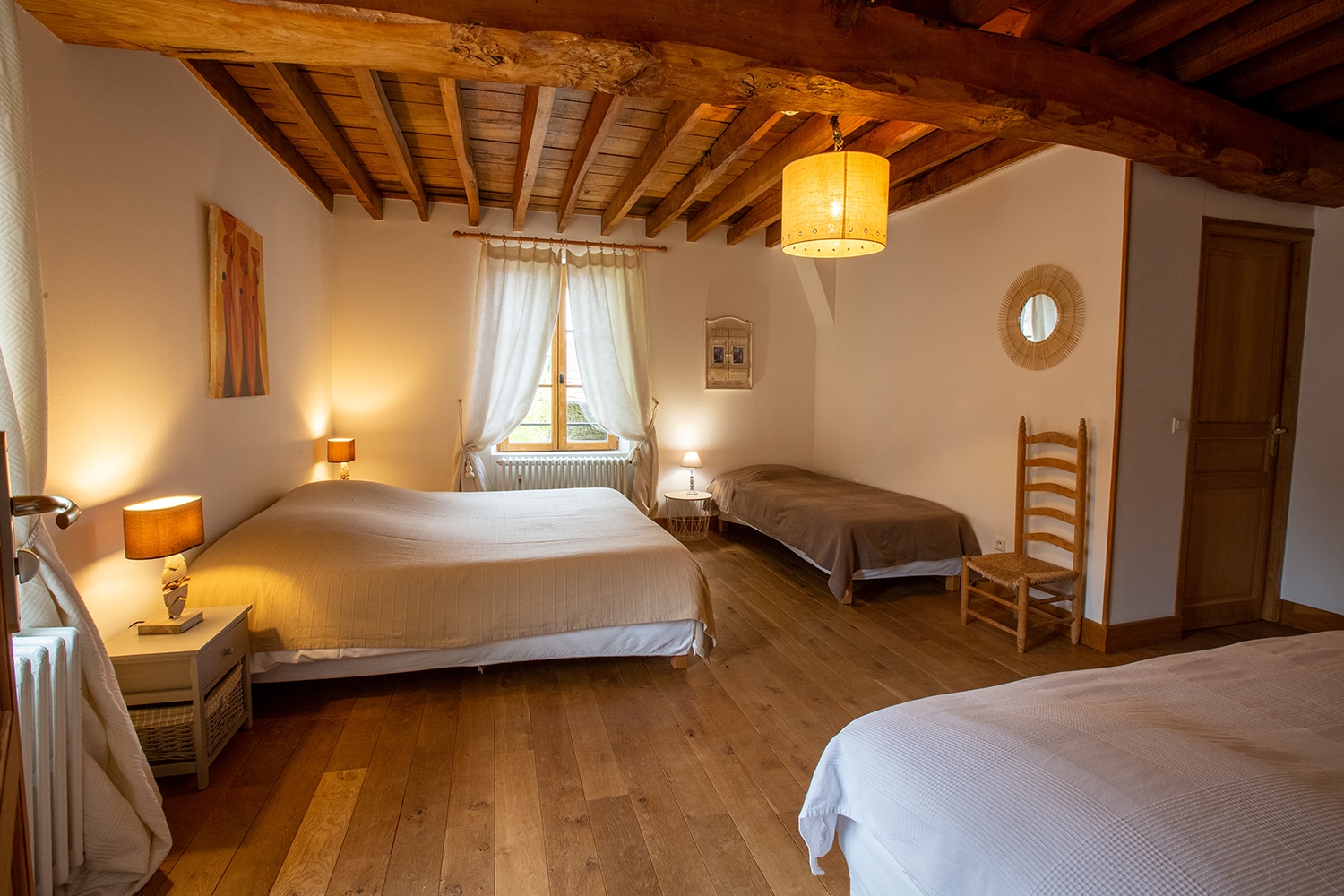 Comfortable rooms
Rest
Our large, typical Norman rooms are ideal for families!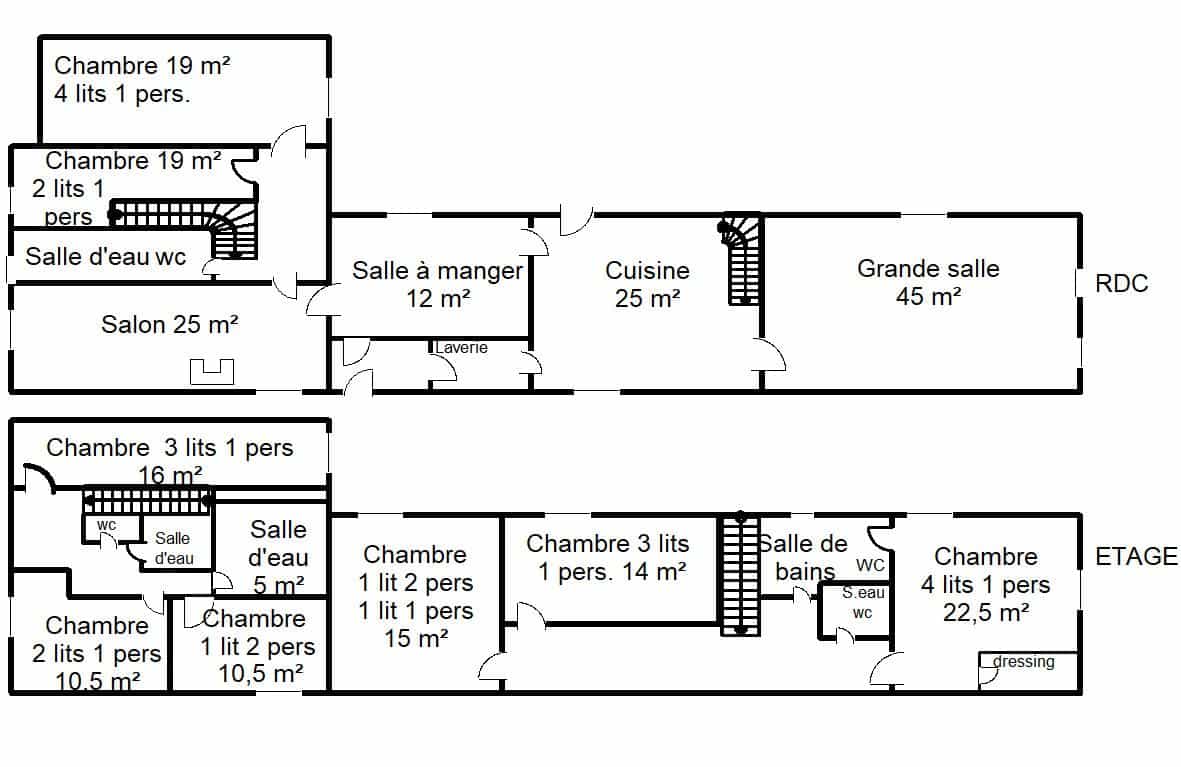 Map of the Gite
Upstream organization
Discover the layout of our Norman gite.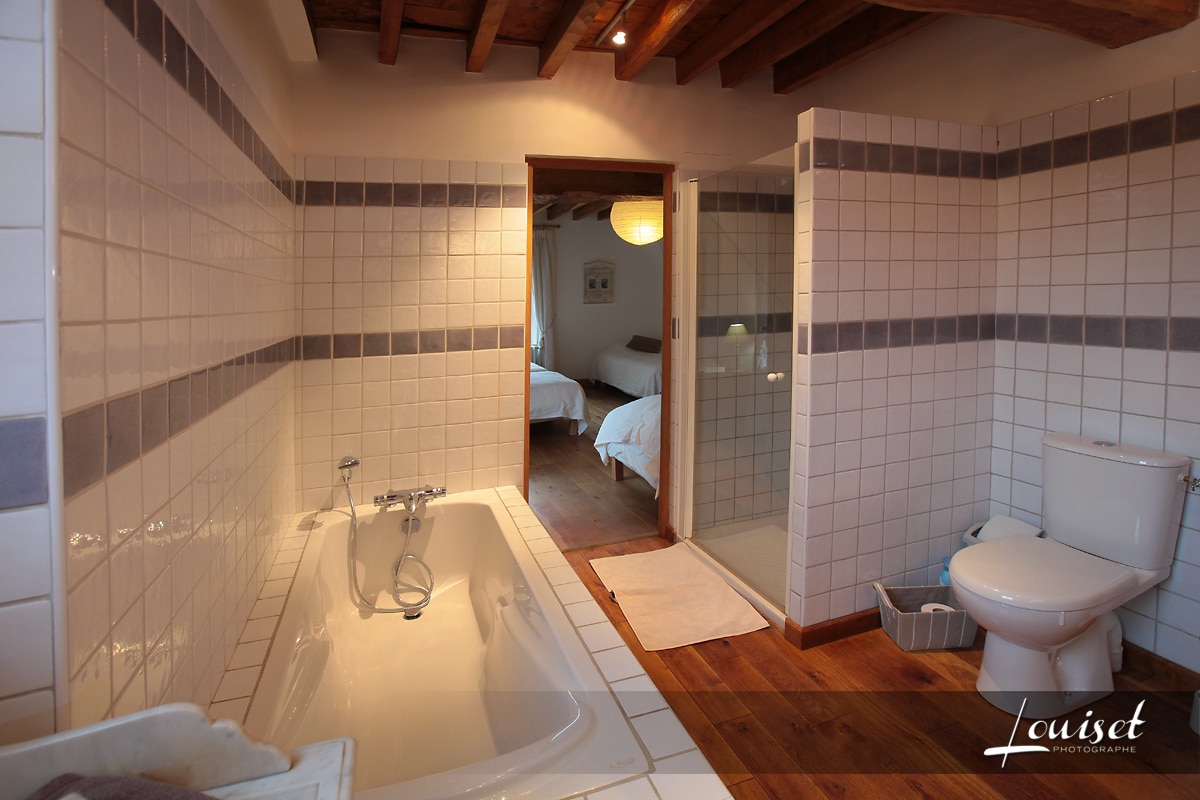 5 bathrooms
For your comfort, you have the choice with our 5 bathrooms.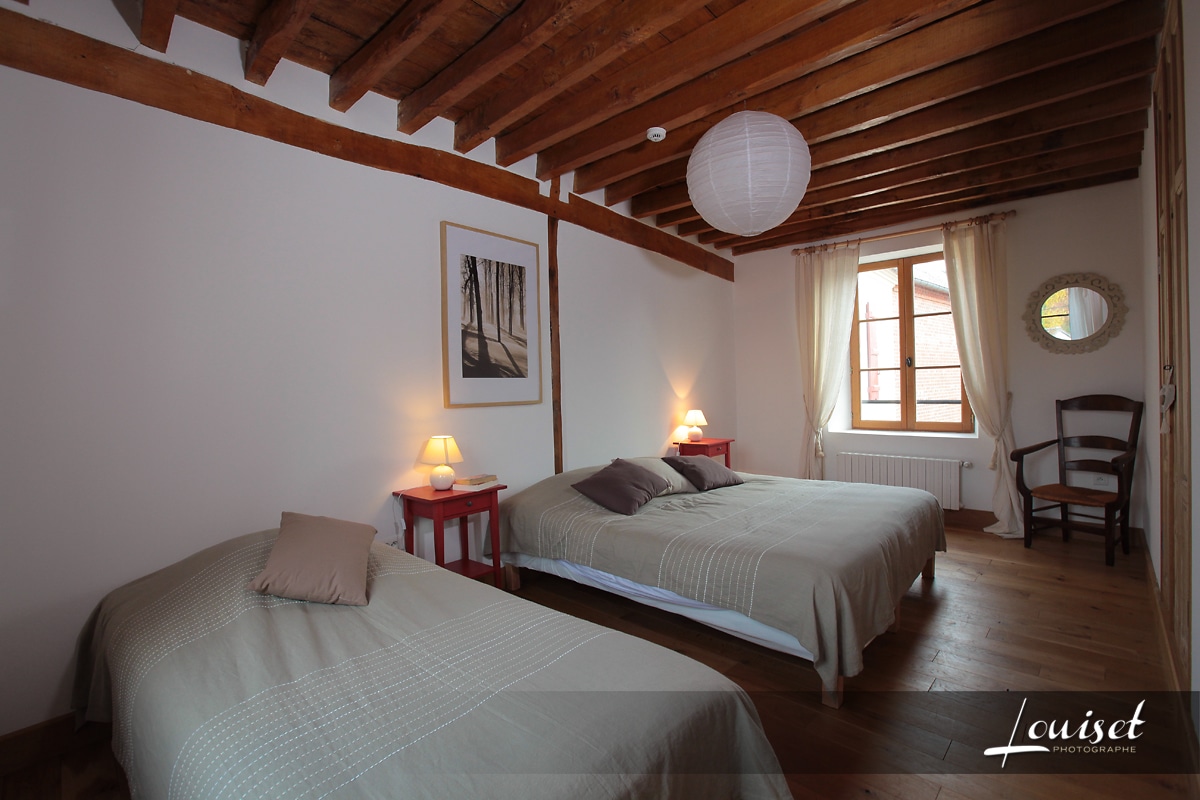 Choice of rooms with 3 or 4 beds
Our 8 rooms have been carefully decorated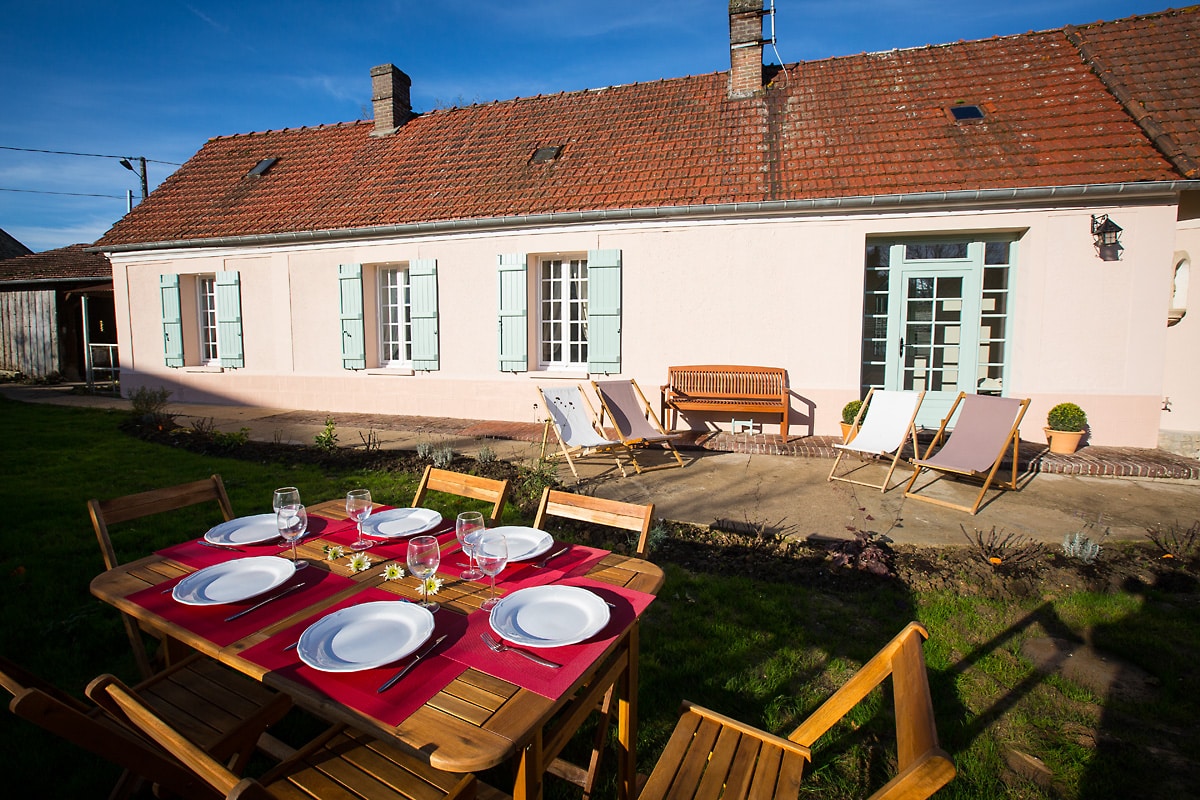 Gisele's house
7 persons
La maison de Gisèle welcomes you for a relaxing stay in a really privileged setting.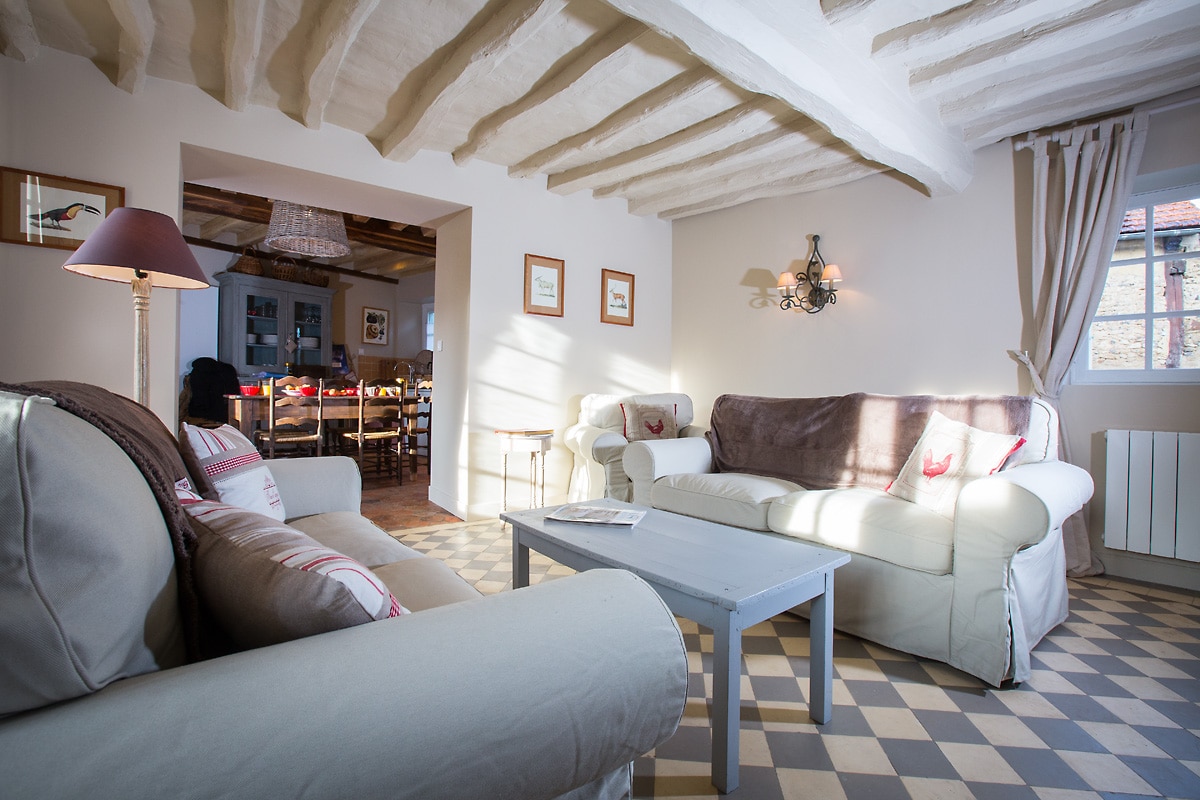 A charming decoration!
Superbly restored
It highlights beams, floor tiles, old tiles, it offers you the charm and the atmosphere of a warm country house, with the real concern of your comfort.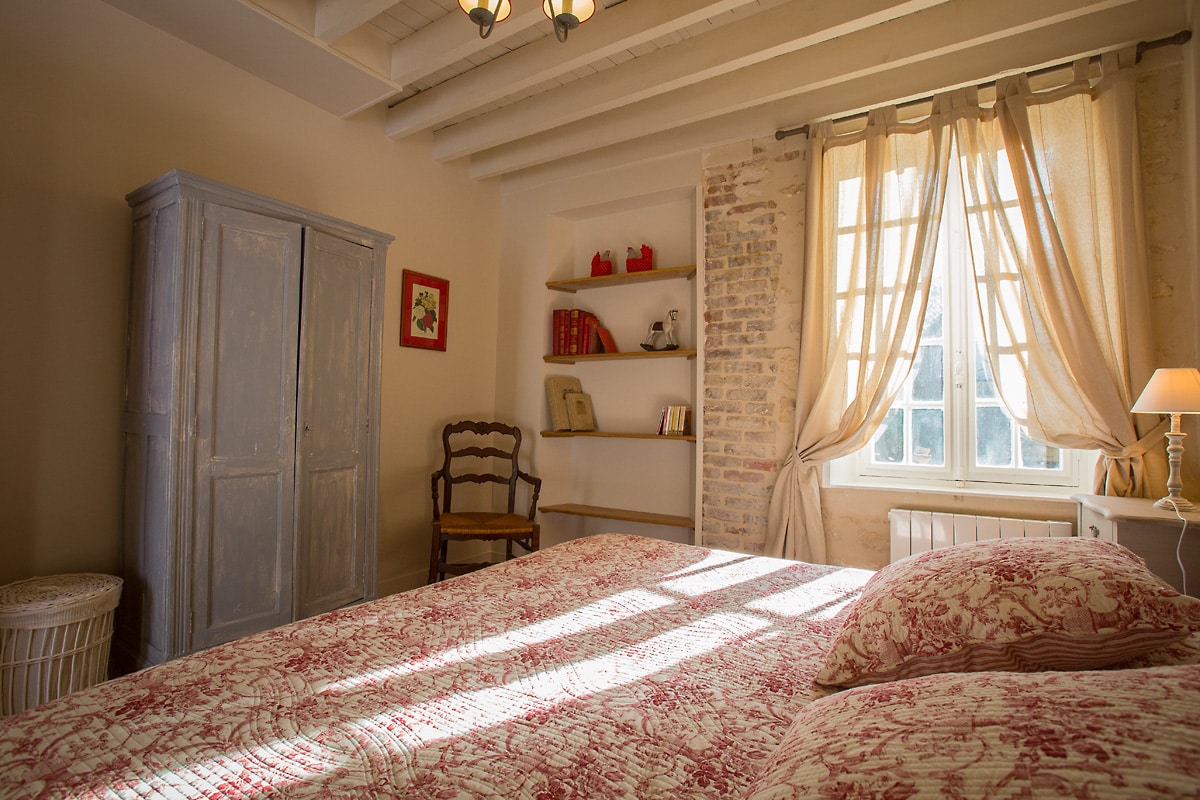 3 authentic rooms
Comfortable and pretty
Our 3 rooms are comfortable and have a refined decoration.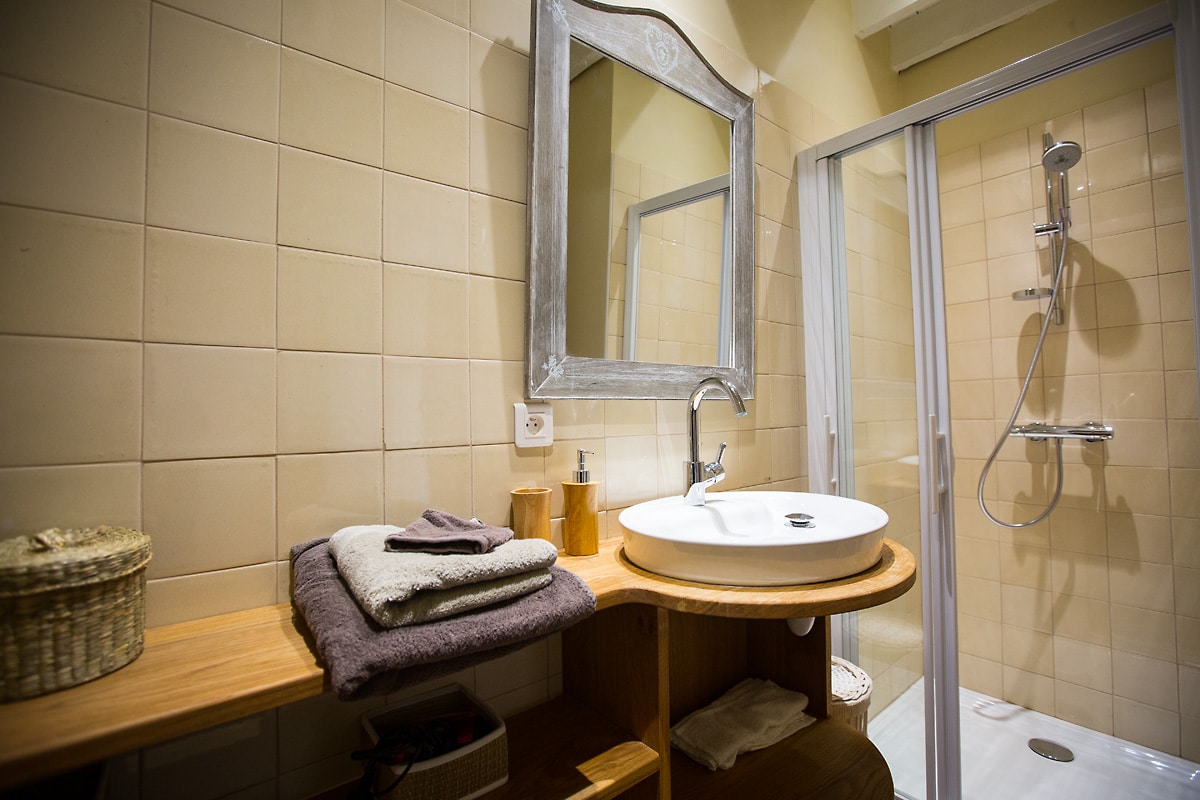 2 shower rooms
Practical!
Our two shower rooms are available for your comfort!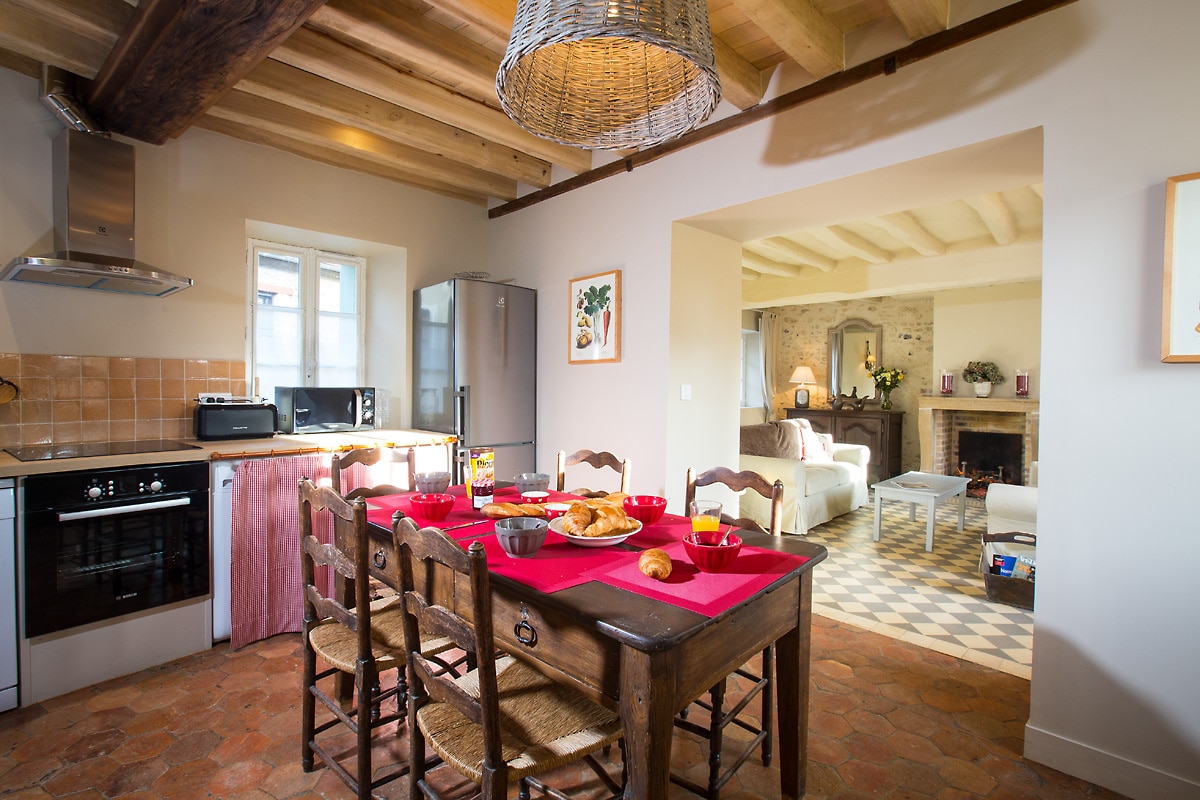 An open kitchen
Equipped
Fully equipped, you will appreciate its opening on the living room so that the preparation of the meal is even more convivial.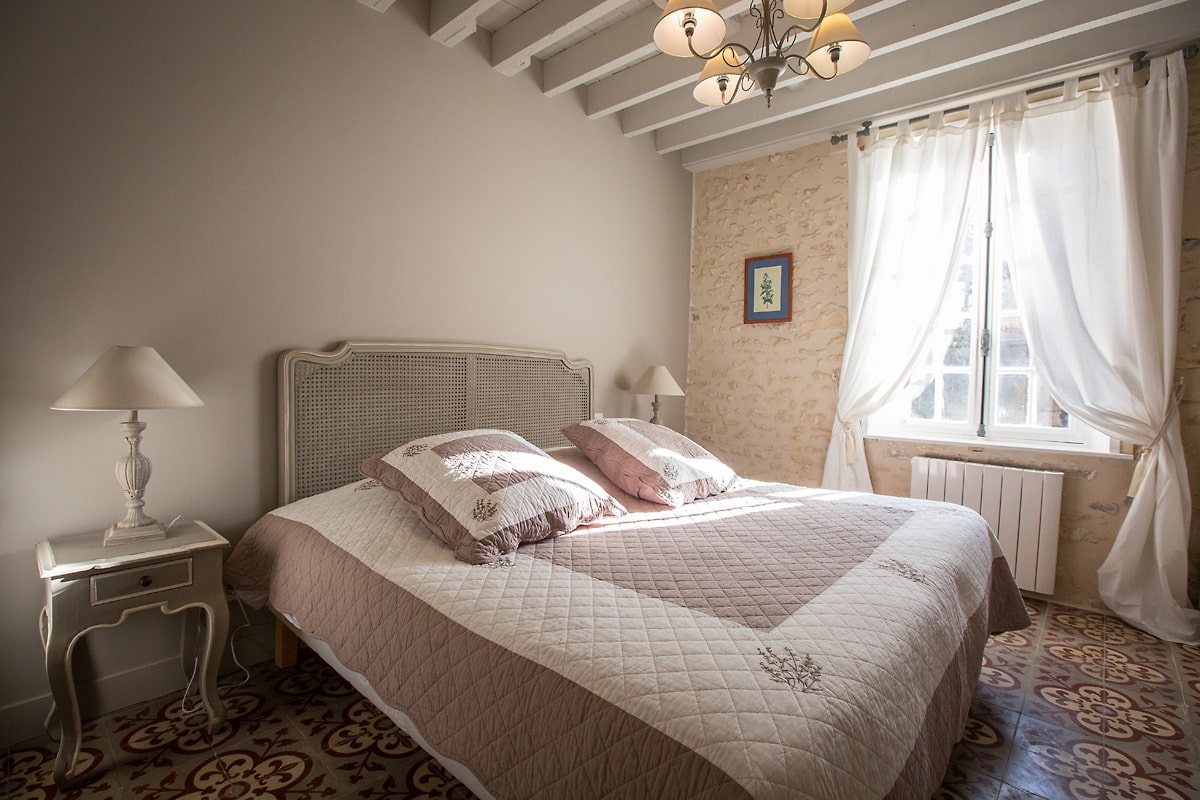 Room
A unique decoration
This room with soft colors will bring you serenity and comfort.

Plan of the gite
Prepare your stay
Discover the layout of our gite.
An ideal accommodation to find yourself
with family or friends!
Authenticity, well-being, calm… Located in the Normandy countryside, in a green setting, the Saint Nicolas house is a large, welcoming and comfortable house.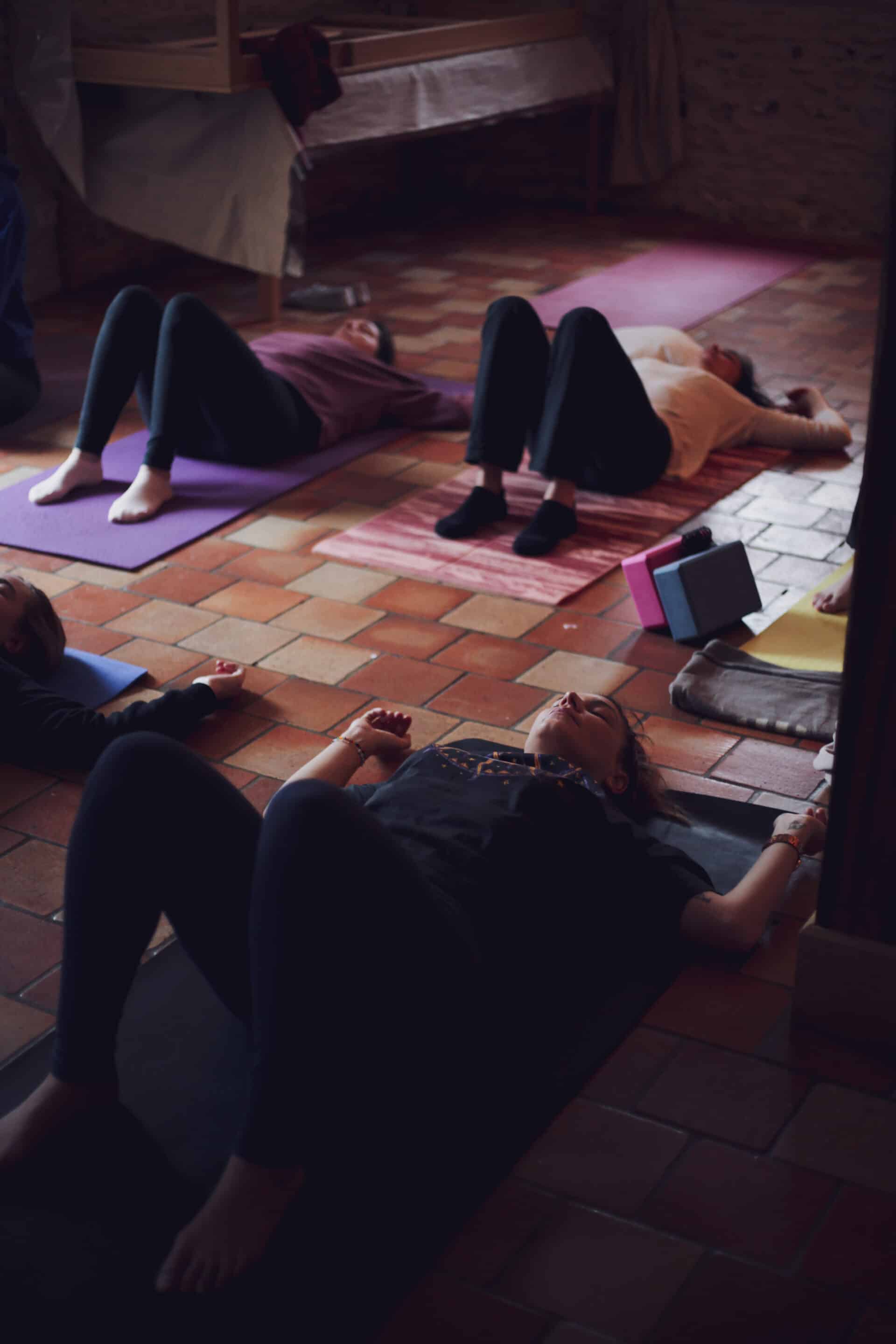 What activities to do at the gite?
In our group lodging in the heart of the countryside, we offer you much more than just accommodation. Enjoy an unforgettable stay by participating in a variety of enriching activities. We can organize your wellness stay starting your day with a relaxing yoga session, guided by our qualified instructors, who will help you find balance and serenity.
Sometimes groups give free rein to their creativity, especially music schools that organize artistic stays to learn to play an instrument or to sing.
For art lovers, we also offer watercolor and painting workshops, where you can explore your artistic side and create beautiful works. If you are passionate about food, our cooking classes will allow you to learn delicious local recipes and develop your culinary skills. No matter what your interests are, our country lodge offers a complete experience that will stimulate your mind, feed your creativity and leave you with lasting memories. Trust Agathe Popot to help you organize your stay.
What our lodging has
User-friendly living spaces for the 4 seasons!
sleeping in rooms with comfortable bedding
collective and private sanitary facilities (including PMR)
In our house, you can use a fully equipped kitchen in 'free management'.
We can offer you a breakfast in addition.
We offer a quiet, quality environment, and we welcome you in large outdoor spaces and provide equipment to have fun with family or friends.
We grant you our availability, with conviviality, we appreciate the exchanges inviting to the discovery of our beautiful Norman region!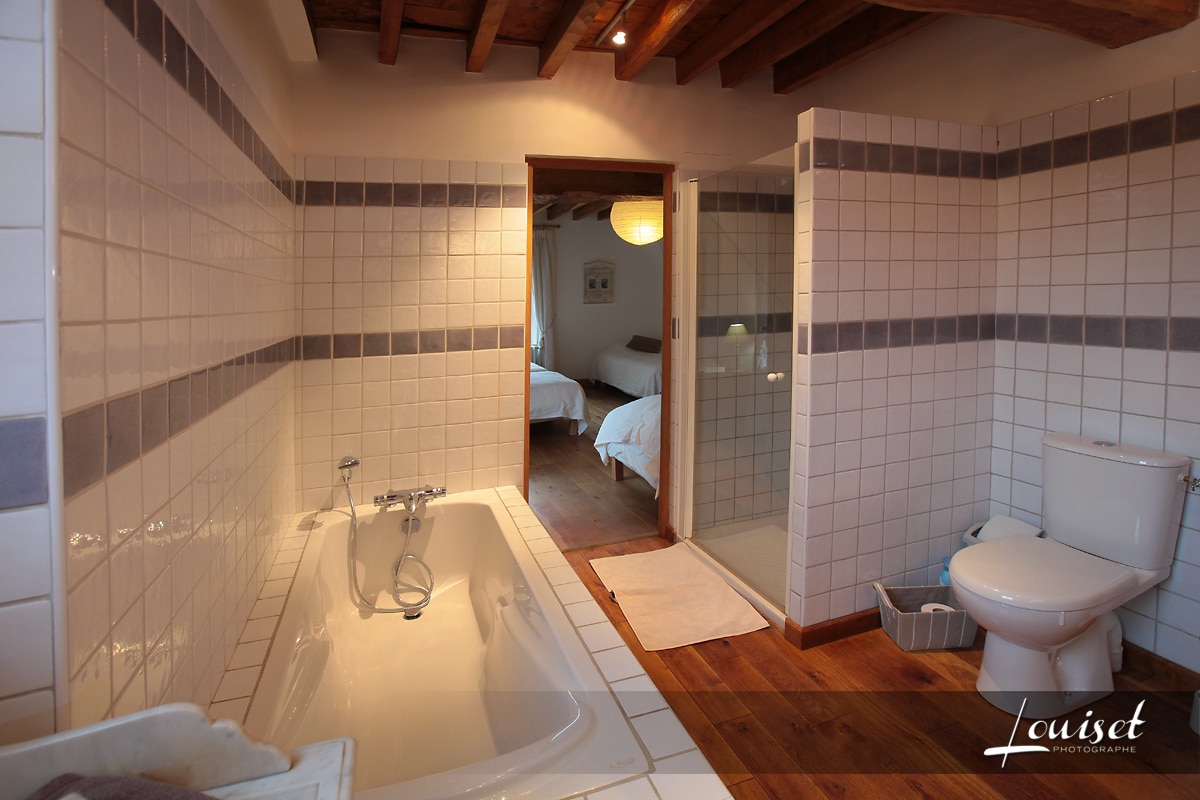 Saint-Nicolas House
We have a large landscaped and enclosed yard. Inside, we provide books, board games, a dishwasher and dryer, beds made on arrival, towels on request. We also offer Wifi which will allow you to work during your stay or to access all the internet content you wish. If you have any questions you can contact us on
our dedicated form
.
Gisele's House
A 4 épis gîte will provide you with high comfort services with leisure/well-being equipment, internet access, wifi if eligible, refined furniture, cosy and comfortable living room.
It seems simple like that!
This quality accommodation has a fireplace, which is very pleasant during the winter.