A votre goût" catering
Discover an exceptional caterer in Vernon, a renowned partner of Maison Saint Nicolas. Offering an unforgettable culinary experience, our caterer combines passion, creativity and expertise to satisfy the most demanding palates. Whether it's for a wedding, a corporate reception or any other special occasion, our talented team will do their utmost to create tasty, refined dishes that will amaze your guests.
With meticulous attention to detail, our caterer in Vernon prepares customized menus, tailored to your specific preferences and needs. From elegant amuse-bouches to sumptuous desserts, every bite is a symphony of flavors and textures, showcasing fresh, seasonal ingredients.
Let us take care of the culinary aspects of your next event in Vernon. Whether it's an intimate evening or a large gathering, our caterer at Maison Saint Nicolas promises a memorable gastronomic experience, where every dish is a true work of culinary art. Put your trust in our expertise and get ready to experience unforgettable moments.
Vernon's stable
In an authentic setting, come and enjoy a friendly and family stable. In the Eure valley, you will be able to enjoy a wide range of equestrian activities: from initiation to competition, in riding school or outdoors, from the youngest to the adult, from private to group lessons.
Our numerous activities will meet all your expectations.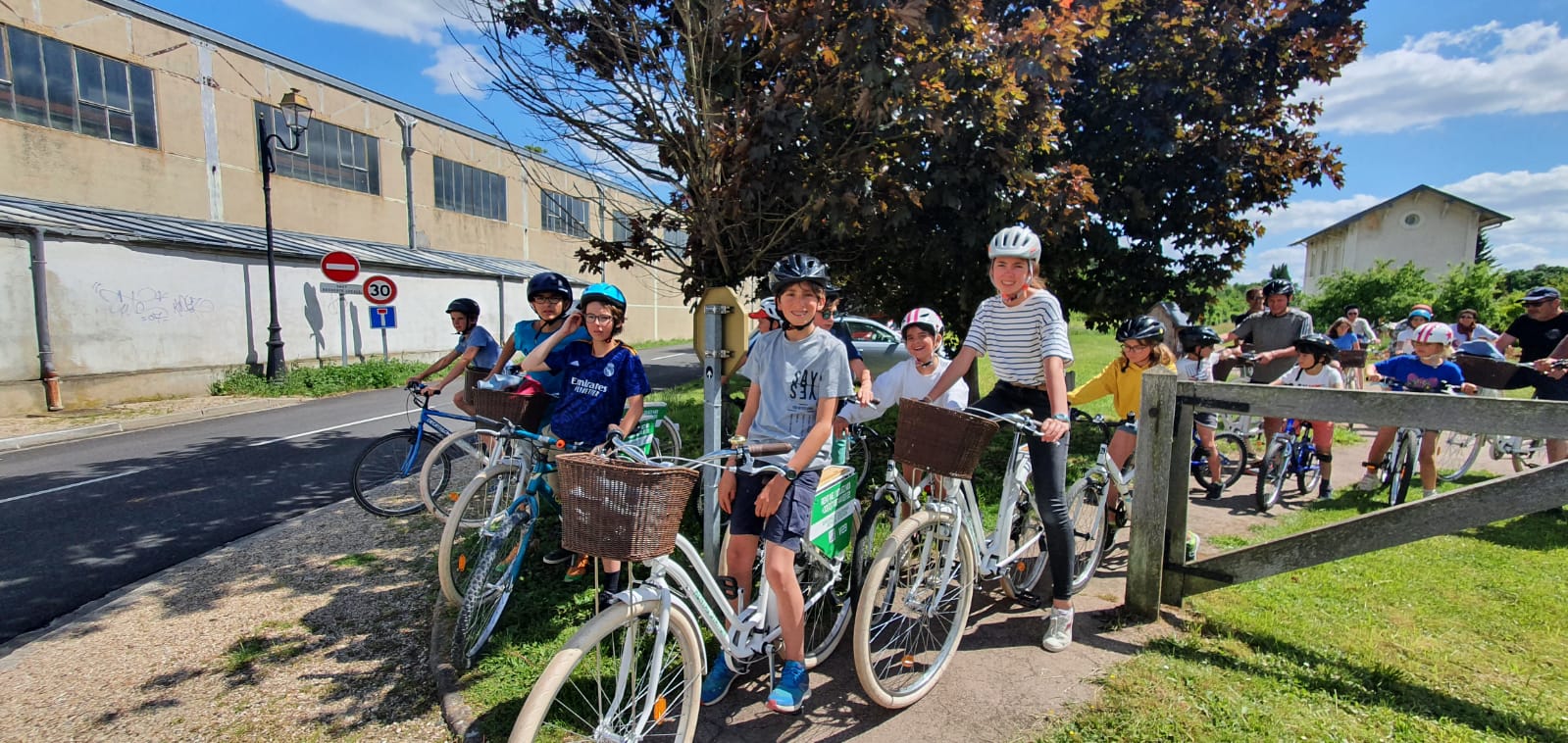 Givernon rental resort
Lhe bike rental in Vernon – Giverny is simple and fast for a sporty stay in family ! Givernon rental station offers the rental of classic and electric bikes as well as electric scooters and many accessories. Book directly with us, our partner delivers the bikes to the lodge. When you arrive, they are directly at your disposal! So, are you ready to go on the greenway?
Canoseine
Our partner makes you discover "the small arm of the Seine" between Vétheuil and Haute-Isle, at the doors of La Roche-Guyon, in the Val d'Oise, in the country of the impressionism.
In the Regional Natural Park of the French Vexin, the loop of Moisson will surprise you by its beauty, its calm and its wild nature. Time has stopped on the banks of the river, where the impressionist painters found all their inspiration.
Aboard Canadian type canoes, you can make the descent in complete autonomy on very calm water, without the presence of any motorboat!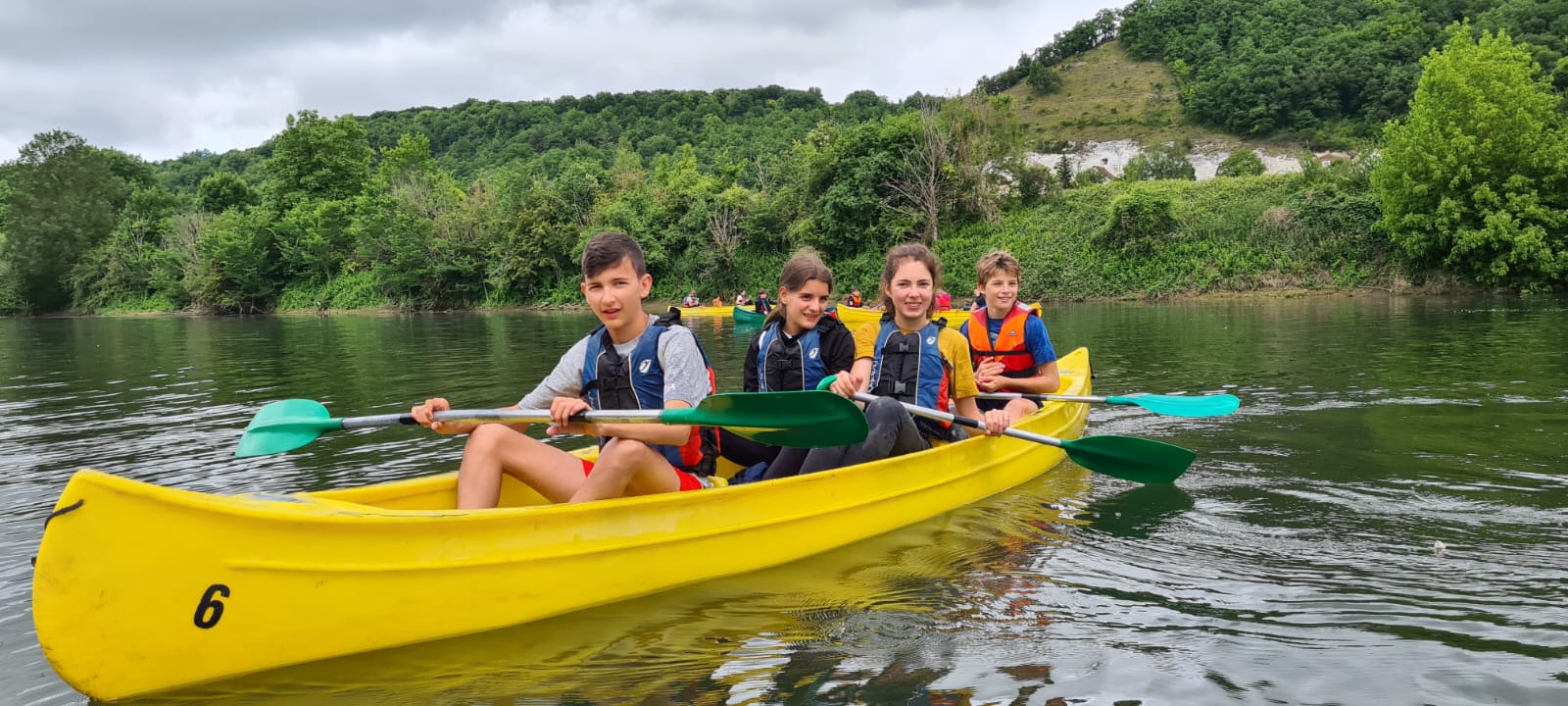 La ferme des Ruelles
Halfway between Rouen and Paris, ten kilometers from Claude Monet's famous gardens in Giverny, the farm is now composed of a cider house, a store selling local products, two guest rooms, orchards, a forest-garden as well as fields cultivated on 60 hectares in sustainable agriculture.
Château la Roche Guyon
Come and discover with your family the architecture of the castle of La Roche-Guyon in its limestone setting, part of the French Vexin Regional Nature Park. 15 minutes from the B&B, in the heart of one of the best preserved sites in Île-de-France, between Vétheuil and Giverny, the castle of La Roche-Guyon raises its imposing silhouette from the banks of the Seine to the top of the hill. Leaned against the chalk cliff since the Middle Ages, this ancient fortress has been transformed over the centuries, elegantly confronting architectural styles.
Accrocamp – Harvest Lake
From the zip line to the climbing wall, from Tarzan's lianas to the monkey bridges, come and discover our tree courses. Accessible from 3 years old, you will spend unforgettable moments with your family.
Our parks are adapted to everyone and to all ages, our priority being to ensure the best safety to make the most of our courses by making you live a sensational experience.
Come and spend a nice family time in Giverny!
La Roche Guyon pampers you!
One seat purchased = one seat offered upon presentation of the coupon given by your host!
Givernon rental resort
delivers to you for free!
It's so nice to put your bags down without having to worry about organizing your bikes! Our partner delivers the bikes to our dedicated room before your arrival! All you have to do is get in the saddle! Have a nice walk on the greenway!
Testimonials
They talk about us